So… Mad creative madness invites you to a unique sensory and emotional ride of its kind and through the tasting of an exceptional Fragrandise®.
It is the combination of exquisite chocolate ganache , with chords of perfumes that are delicately sprayed on oneself.
Issue of natural raw materials, it invites you to this innovation fusion of taste and smell, to the delight of your palate, through playful tasting where you will discover the flavors of head , heart and base …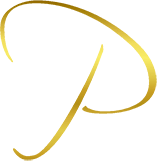 sychomotor training , psychotherapist and psychoanalyst, she likes to tell us that the images of our childhood lead us all to be felt , tasted , felt , recognized the flavor and smell of chocolate. " In the unconscious conscious emotion in a picture " … She cites the famous psychoanalyst JD Nasio , which states that "the unconscious image reactive unconscious memory " … When Madeleine meets Sophie her friend nurse and olfactotherapist that works with the elderly with her perfume organ , they combine their talents and discuss about the theme of the consistency of the senses : taste and its mysteries, chocolate flavor , their guilty pleasure and their commun passion for perfume, animate their dialogues . Thus was born the idea of Fragrandises® to dream ! You, too, will be surprised and enjoy them as you walk now, in your childhood memories …







So… Mad thanks Michel VIOLETTE and Loïc EONIN to have believed from the start of the innovative project of Fragrandises®.
Michel and Loïc opened their doors to their factory , place of wonder and delicious smells where employees work , handcrafted in a family atmosphere , close to Paris, in Val de Marne, to create high-end chocolates to raw materials high quality supplying these renowned sweets you probably know.
Thus Sophie and Madeleine have played with delight with aromas to complete each of the 7 chords they flavored refined ganache realized by Michel and Loïc.


We are happy to be working with two chocolatiers with proven expertise , guarantee of quality necessary for this adventure that are the Fragrandises® and we are now proud to invite you to participate !